Enjoy diving in Cala Tuent and Sa Calobra
It is always better to start in calm waters without having to take a boat. A few meters from our Dive Camp we have Cala Tuent and 5 minutes by car is Sa Calobra. The landscape and the transparency of the waters of the area will allow you to enjoy without any doubt. The two coves are our alternative if the weather conditions are not favorable to get out of them.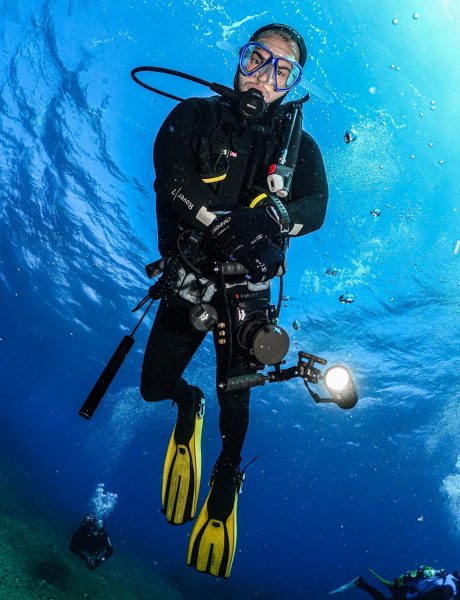 We have a 7-meter semi-rigid boat that will take you to different dive sites located in the Tramuntana area, where only a few can reach. This type of diving can vary from areas with caves, posidonia meadows, sandy areas full of Mediterranean life. In addition, you will enjoy an amazing walk along the cliffs of this wonderful Sierra.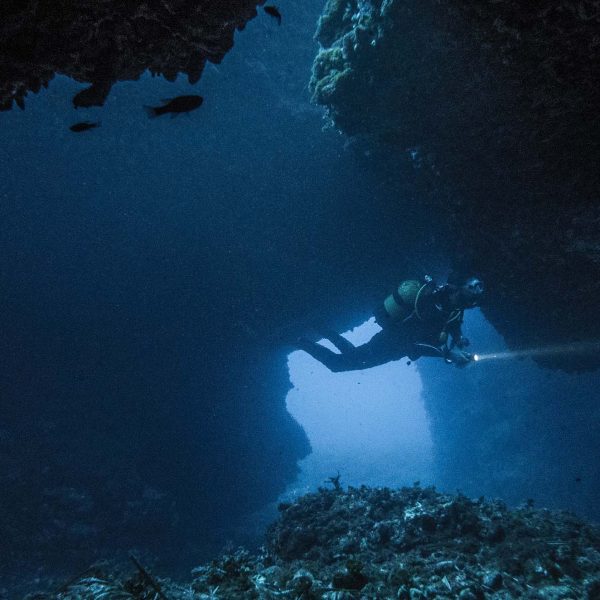 At night, under the sea, everything you are used to seeing during the day changes completely.
The darkness of night allows one to appreciate the amazing life, shapes and colors from a very different perspective. By excluding the influence of the sunlight, in night diving you will be able to appreciate the true tones of all the elements that you see when you dive during the day, making color the main protagonist of the dive.
Not only you will enjoy a dive under the moonlight, but you will also witness the phenomenon of bioluminescence and the different behavior of some species.
Night diving is rated by most expert divers as the most spectacular and exciting type of diving.
* Minimum 3 people in the group for the night dive
1 FunDive
Includes Full Equipment
2 FunDive

Includes Full Equipment
FunDive Nocturno
Includes Full Equipment
Pack 5 FunDive
Includes Full Equipment
Pack 10 FunDive
Includes Full Equipment
Pack 15 FunDive
Includes Full Equipment
Send Us Your Information For The Reservation
You can also make your reservation by phone